TG Campus™ Online Tutoring Features
TG Campus™ is an online tutoring platform that has features specially customized for institutes, tutors, students, and parents. Below listed are the benefits of our state-of-the-art tutoring platform.
Why TG Campus™?
TG Campus™ offers a state-of-the-art online tutoring platform, with the best Learning Management System (LMS) for tutors and institutes. Students have an opportunity to study in an environment beyond the confines of the four walls of a classroom, with features that creates an interactive learning experience. Live Online Class Sessions (HD quality), digital whiteboard, tests and assessments, scheduling and monitoring are some of the various features of our platform. We provide tutors with the added advantage of one-on-one or group tutoring sessions aided with multiple types of teaching aids, without the real-life hassles of maintaining a large physical classroom.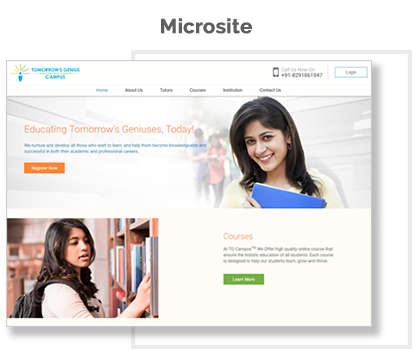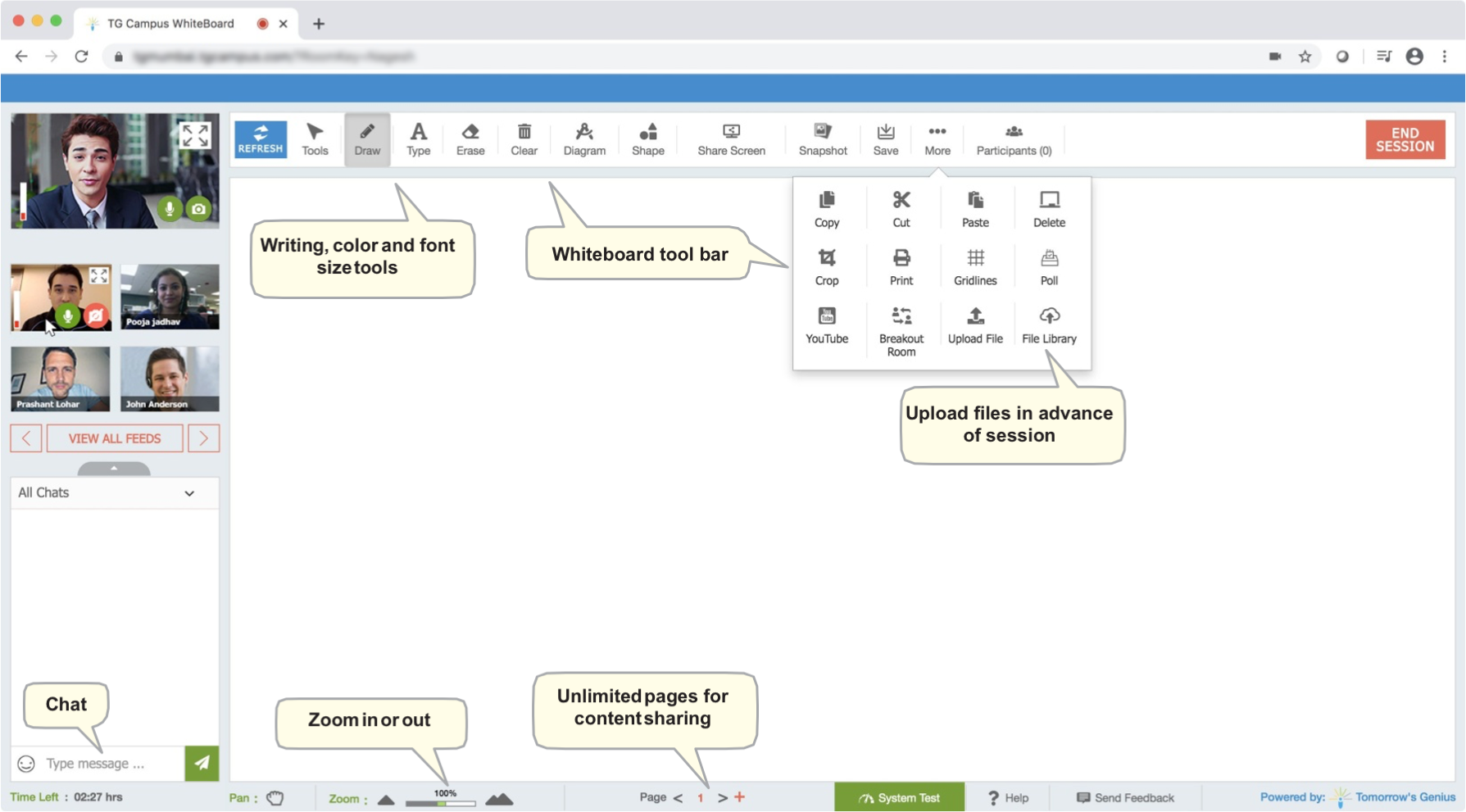 Advantages
TG Campus™ offers significant cost savings to any tutoring enterprise. It helps them to stay ahead of the competition with host of advantages like LMS, online tutoring sessions with HD quality recordings, tests, assessments and much more. This creates a conducive environment for seamless expansion and reduce the time and effort for tutors and students making them more efficient.
Management
TG Campus™ platform provides an easy to use LMS application which can be managed by Institute administrators or tutors. Institutions and tutors can create course, add students, schedule lectures, administer tests and assignments, track student progress, and manage them with just a click of a button.
Tutor
Tutors can do away with the hassle of travel and conduct classes online. They can provide students with course content, administer their tests /assignments, track progress, and manage the student records. It helps tutors to save time and effort, thereby helping them cater to a larger number of students than they would be able to in physical classroom setup.
Infrastructure
Online teaching at TG Campus™ is a modern and effective way to learn and teach from the comfort of your homes or any desired location, both for students as well as for tutors. This modern teaching platform just needs a good desktop computer/laptop, uninterrupted Internet connectivity and good quality headset with microphone for video and audio communication with tutor/student. Hence, the multi-location setup cost is very minimal and in favor of the institutes and tutors.
Support
TG Campus™ is committed to provide 24x7 support wherein institutes, students and tutors can contact us anytime for help.
Become Tomorrow's Genius Today
Interested in a course? Want to know more about our offerings? Sign up and register today to avail a FREE ONLINE SESSION and get started!
Get Free Online Session