Our Specialised School Program
Integrated solution for the uncompromised learning experience. Avoid the pain of working with multiple vendors. We provide you with a holistic solution that takes care of technology, content, and analytics to help you do more with less!
TG Campus® is an innovative technology-enabled solution for schools to address the ever-growing problems faced by them in providing top-quality education to their students. TG Campus® School Program is a revolutionary idea of beaming live classes directly into classrooms by expert teachers, mostly IITians, who complement and supplement the teaching done by the school's teachers by using the intelligent breakdown of lesson-plans to provide seamless teaching to students. TG Campus® uses experts who not only have a mastery over the subject but also understand the challenges of making students ready to cope in an increasingly competitive world. Our teachers are backed by our own team of content creators who have expertise in creating educational content using our unique methodology that is bench-marked against the best in the world. Live classes are broadcasted as per a pre-determined schedule. Schools login and project the live classes on a screen in a classroom. Live classes are interactive allowing for 2-way communication. This ensures immediate doubt clarification. Live classes are recorded and stored on the cloud for viewing again at any time by the school.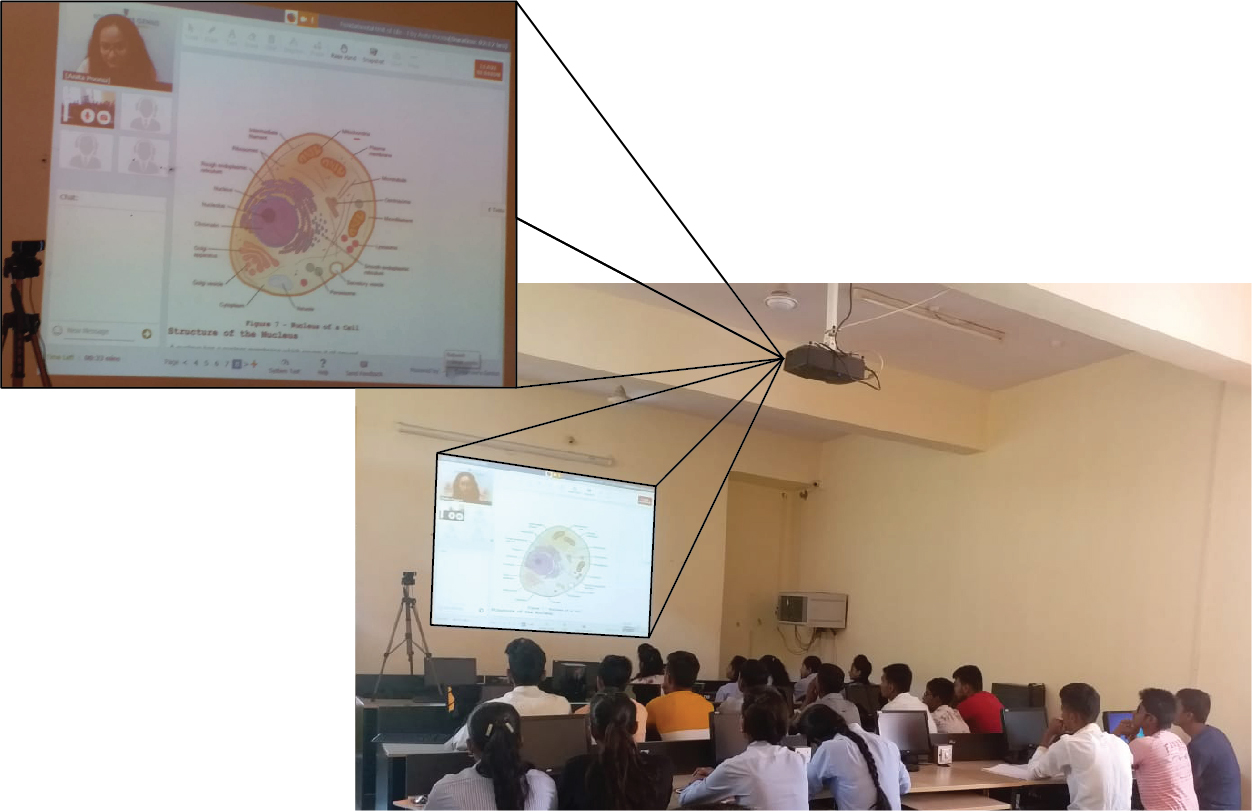 Benefits of
Our Program
We provide you with a one-stop solution for creating a future-ready institute. Get more from your training programs with our tutoring solution comprising of online tutoring, technology, content, pedagogy, and analytics.
Provides high-quality education: Our content is developed and delivered by IITians and other highly qualified professionals. Our teaching methodology incorporates practical demonstrations, simulations, higher-order questions and discussion of exemplar questions in the syllabus. We also provide interactions with experts for doubt clarifications, access to model test papers and project ideas.
Addresses the problem of teacher shortage: Many schools struggle to recruit qualified teachers. This results in existing teachers in schools being overloaded or in failure to complete portions effectively. Our program addresses this problem by taking over part of the teaching responsibilities.
Highly cost-effective: The cost of this program is very attractive on a cost per student basis.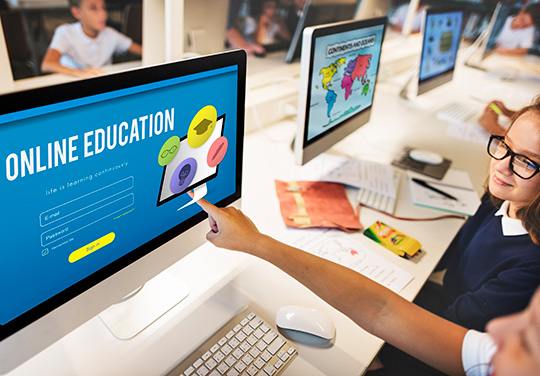 School
Programs
Details of our in-school and after-school programs are provided below. In-school programs run during regular school hours and TG Campus® classes have to be incorporated in the school timetable. After-school programs are conducted immediately after school hours.
Program Details
Class 8
Class 9
Class 10
Class 11
Class 12
Program Type
Foundation or Competitive Entrance
Foundation
Foundation
Foundation
IIT / NEET
Competitive Entrance
IIT / NEET
Competitive Entrance
Syllabus Coverage
Board level / CBSE / or IIT / NEET Foundation level
Board / CBSE
Board / CBSE
Board / CBSE
IIT / NEET
Foundation
IIT / NEET
Foundation
Subjects Covered
Physics, Chemistry, Biology and Mathematics
PCMB
PCMB
PCMB
PCMB
PCMB
Live Classes
Live classes by expert IIT faculty who have mastered teaching Foundation syllabus. Sessions are interactive which allow two-way communication between students and faculty.
250 hours
250 hours
250 hours
450 hours
450 hours
Recorded Sessions
Live classes recorded for unlimited viewing for revision
Doubt Resolution
Discussion forums, WhatsApp group chat support for doubt resolution
TeachLab
TeachLab an unique concept in the domain of Online Teaching and Learning where the teachers perform experiments in real life scenarios. These experiments help in making the Laws of Nature sync with what the student learns in the classes.
Course Material
Mindmaps, Study Planner & Whiteboard Notes
Test & Assessments
Topic-wise, Coreconcept-wise, Chapter-wise and Full length assessments (Self Practice & Tutor Assigned)
Detailed Result & Analytics
Detailed Results and Analytics scored within the class and across school
Flexible Schedule
Weekly schedule that is comfortable for the school to accommodate
7.5 hours per week
7.5 hours per week
7.5 hours per week
10 hours per week
10 hours per week
Learning
Platform
Tomorrow's Genius whiteboard is designed to meet all your tutoring needs with a state-of-the-art cloud-based platform that takes care of your classroom sessions (online) as well as sharing of content.
High-quality education at reasonable costs
Live lessons delivered into the classrooms with the option of viewing recorded sessions for later revisions
Similar to the in-person classroom experience for students
A rich interactive environment where students learn through observing demonstrations, simulations, experiments, etc.
Access to experts to whom questions can be sent
Online communities of other schools to exchange ideas and notes
Model papers for tests and examinations
Links to other free resources available for teaching
Infrastructure Required In Schools
Access to the virtual classroom requires a standard internet connection of about 2 Mbps. The classroom infrastructure required is the same as a typical smart class with a computer, overhead projector and screen. No other software or equipment is necessary.
Get A Free Demo Scheduled!
Call our representative on 1800 267 2677 and schedule a free demo.