Self Study Courses for IIT JEE Chemistry Preparation
Learn the IIT JEE Chemistry topics from your way & schedule. Explore the JEE chemistry resources and get success in JEE Chemistry portion.
TG Campus® offers IIT JEE Mains & advanced Chemistry Self Study Courses that includes the Study materials for JEE Chemistry Self-study. These courses help Aspirants to prepare for IIT JEE Chemistry topics as per their learning Schedule.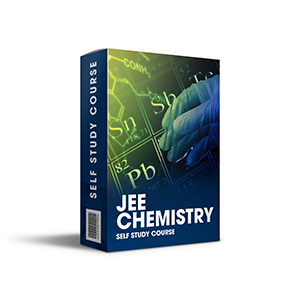 IIT JEE Chemistry
JEE Chemistry is one of the most important pillars of JEE and therefore its preparation needs a lot of efforts.
Course Features
Study Material Notes, Mind Maps, and Study Planners
Recorded Classroom Sessions, Expert Videos
Chapter, Section, and Self-Practice Tests
Assessments, Result Analytics, Discussion Forum