JEE Mathematics Self Study Course
This IIT-JEE Mathematics course package has designed by expert tutors as per the latest JEE syllabus and provides a better way of self-study.
JEE - Mathematics SSC
Mathematics is one of the most wonderful creations by the human mind which enhances reasoning capabilities. Mathematics has an edge over the other two subjects as far as JEE syllabus is concerned and contains the topics like algebra, trigonometry, calculus and so on which needs to be covered very attentively by the student. Also, more importantly, whenever there is a tie in the overall score of two or more candidates in the JEE main or advance paper, the score of Mathematics is taken as the deciding factor.
To start with the JEE Mathematics syllabus includes the topic of Algebra. This section is one of the high scoring sections of JEE Math, it's a very interesting topic and requires good computational speed.
In JEE Mathematics, Calculus is without a doubt the most important topic for the JEE Main and Advance exam. The Calculus sections can be classified into two branches namely Integral and Differential Calculus. This section carries the maximum weightage.
The next important topic is Trigonometry which is undoubtedly one of the oldest branches of Mathematics and carries a lot of significance in the JEE Mathematics section.
Taking cognisance of all the above important topics, the JEE Mathematics Self Study Course imparts a thorough conceptual clarity of all the important topics with the help of Recorded Sessions, Expert Videos, Mind Map and Study Planners.
Course Features

Genius Study Material

Mind Maps and Study Planners

Tests and Assessments

Class Recordings of all Sessions

Class Notes

Result Analytics

Expert Videos

Discussion Forum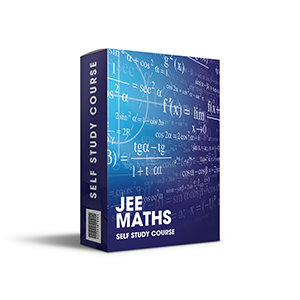 14,999/-
Buy Now
Free Trial*
* Free one chapter as a Trial.