IIT JEE Calculus - Self Study Course
Calculus is one of the useful topics for IIT JEE & other engineering exam preparations. Learn the JEE Calculus part with TG Campus®' Self Study Course & clear your doubts related to this topic.
IIT JEE Calculus
Calculus is one of the most important portions of the JEE Maths portion along with the 11th and 12th portions of all Indian Boards. The JEE Calculus Self Study course is a very TG Campus is one of the most important parts in the preparation of JEE and even for other important engineering entrance examinations. A student generally starting with his or her JEE preparations has to focus a lot on this section as this portion is a major part of the JEE Exam as far as the weightage is concerned.
The TG Campus JEE Calculus portion begins with the Limits, Continuity and Differentiability, and has other important topics like Differentiation, Integration, Application of Differentiation and Integration, Differential Equations, Area under the Curve and so on. Students should focus a lot on this part of JEE Maths.
Course Features

Genius Study Material

Mind Maps and Study Planners

Tests and Assessments

Class Recordings of all Sessions

Class Notes

Result Analytics

Expert Videos

Discussion Forum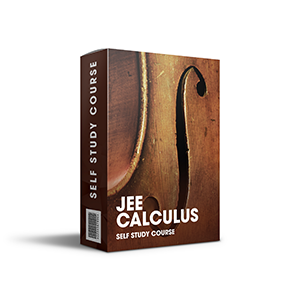 9,999/-
Buy Now
Free Trial*
* Free one chapter as a Trial.