IIT JEE Kinematics - Self Study Course
Kinematics is one of the useful topics for IIT JEE & other engineering exam preparations. Learn the JEE Kinematics part with TG Campus®' Self Study Course & clear your doubts related to this topic.
IIT JEE Kinematics
The JEE Kinematics course of TG Campus® is one of the most important parts in the preparation of JEE and is the most fundamental part of JEE Mechanics.
Kinematics is used to describe the motion of objects. This description can involve usage of words or diagrams or numbers or graphs or equations or may include all of these. The Kinematics being a branch of mechanics is used for the study of motion and for the development of models which can be used to describe and explain the motion of objects in real life scenarios. In this JEE Kinematics course of TG Campus®, we will study and learn about terms like scalars, vectors, distance, displacement, speed, velocity and acceleration and many more related concepts. These words are important as these are used in general to describe the motion of objects. So, it is very important for students to understand the concepts in Kinematics.
Course Features

Genius Study Material

Mind Maps and Study Planners

Tests and Assessments

Class Recordings of all Sessions

Class Notes

Result Analytics

Expert Videos

Discussion Forum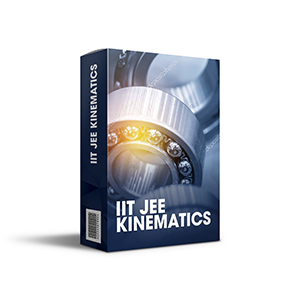 9,999/-
Buy Now
Free Trial*
* Free one chapter as a Trial.