NEET Biology Self Study Course
This NEET Self Study Course has created by the NEET expert tutors to boost your NEET preparation & enhance problem‑solving skills.
NEET – Biology SSC
NEET Biology is the indispensable section and the one having the maximum weightage in the NEET paper. This is one of the most scoring subjects as well if the students plan out their preparations for NEET wisely. The questions from biology are very comprehensive and hence a student who has prepared clears this section of NEET almost effortlessly.
NEET Biology section plays a very important role towards students succeeding in the NEET exam and the difficulty level of Biology section has increased over the years and now ranks as an average as far as the difficulty level is concerned closely followed by Chemistry and Physics being the hardest as per students, among all the three subjects.
Further, even in NEET Biology, the botany section is considered comparatively more challenging as compared with Zoology where most of the questions are asked from the Human Physiology unit while in Botany it's the NCERT which is preferred for the questions.
Zoology deals mainly with the interaction of animals with the ecosystem and is the most interesting stream of Biology while Botany is the Science of Plant Life and it also includes the Study of Fungi and Algae, and so on.
The NEET Self Study Course helps the student in excelling in both Botany and Zoology where the student can learn at ease with the Expert Videos and the Class recordings. The Mind Maps for all topics of Biology help in ease of learning while the Tests help the students in getting the basics cleared.
Course Features

Genius Study Material

Mind Maps and Study Planners

Tests and Assessments

Class Recordings of all Sessions

Class Notes

Result Analytics

Expert Videos

Discussion Forum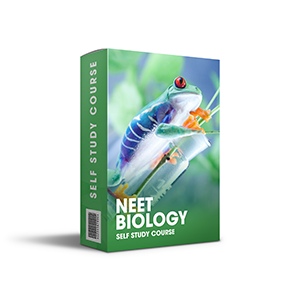 14,999/-
Buy Now
Free Trial*
* Free one chapter as a Trial.